When your body is dealing with pain, it can be tough to deal with even the most routine errands. A massage in Calgary AB can help you overcome these aches and pains by restoring the blood passages to your back, giving those muscles a quick pick me up in the form of oxygen. The result is the all-natural painkiller, endorphins, being released by your brain to bring you back to life.
Massage Therapy in Calgary AB
Massage therapy is a healing practice which can enhance an individual's wellness and physiological performance. A massage can have a positive impact on the physique and psyche of a person. A shortlist of the amazing effects a massage can have include: shuttling toxins away from soft tissues, improving blood flow, and improving the resilience of the body's many fibers and joints.
Massage therapy has also been known to assist in treating muscle spasms and muscle trauma. The reason this is the case is that a massage reduces the amount of time it takes to recover by improving the flow of the circulatory system. This, in turn, allows the body to recover faster naturally.
Massage Therapist
Terry Lynn Hills R.M.T.
Terry Lynn Hills has more than twenty five years of experience and training.
A Graduate of the Northern Institute of Massage Therapy, Terry also holds certification in RAPID NeuroFascial Rest, Sport Massage, Cupping, Soft Tissue Release, Muscle Activation and K-taping.
Moving from Ontario to Calgary in 2020, Katherine joined the Pure Health Team that same year. Taking on a new city and work environment during the rise of the pandemic was an unexpected, but very rewarding turn of events as the team brought a lot of positive strength and encouragement during a very dark and confusing time in the world.
Always on the go, you'll usually see her out for coffee with friends or with a camera in hand. Katherine loves the work she does with her church and enjoys taking time to try new things! From new spicy foods to indoor climbing and mountain hikes, she is always up for a challenge and ready to add some fun and laughter to the journey!
Being quite outgoing, it comes as no surprise that people are a big focus in her life. Nor that she has worked in a variety of customer service industries over the years! This particular personality trait doesn't take long to recognize in her, as she is always ready to greet patients with a warm smile, because at Pure Health Chiropractic, you know that you matter. Massage Therapist
Henri Ross R.M.T.
Henri Ross completed his degree with the Professional Institute of Massage Therapy fifteen years ago, and before that studied history at the U of C. His long experience with massage has exposed him to most injuries and conditions, and he enjoys the challenge that every new client brings to the table.
Outside of work, Henri is passionate about mental and physical health. A longstanding practitioner of yoga and gymnastic strength training, his pursuit of athleticism has led him to study with many experts, from hand balancers to movement coaches, acroyogis and meditators, and many other fascinating people. Pushing the limits of his physicality, he's not new to injury and has learned to love the teaching moments they present- how they inform his personal practice and in turn guide his treatment of others.
Henri strives to tune in deeply to his clients, tailoring each of his treatments creatively and effectively for the best outcome.
Hours: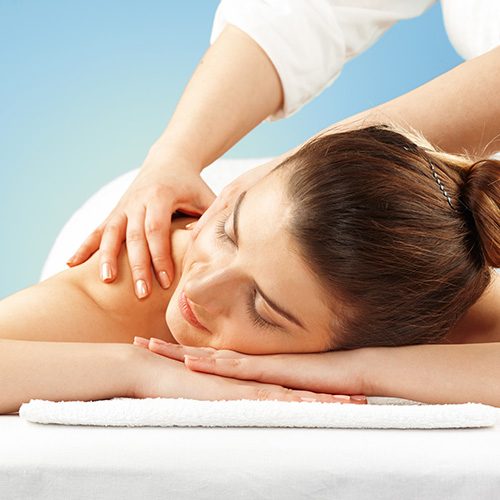 ADVANTAGES OF MASSAGE THERAPY
The advantages of massage therapy are heralded and known across the world. It has been well-documented that massage can treat a large number of symptoms. Just a couple of the advantages that massage therapy can afford an individual include, extremity pain relief, improved blood flow, improved mood, and reduced physical and mental pressure. Massage therapy is also excellent at eliminating the body of toxins. All of the advantages of massage therapy combine to result in an all-natural treatment that can help a person's body perform at its very best in all dimensions of health.
For the best massage therapy in Calgary AB, contact the team at Pure Health Chiropractic. Our team is more than happy to help you understand and enjoy the benefits of massage therapy.