An abundance of the nourishment that can be derived from meals is found in the form of carbohydrates. Carbs are generally found in plant-based cuisine. Sugar is the most natural form of carbohydrate available. It arises from a unique assortment of the molecules oxygen, hydrogen, and carbon. The difference in the arrangement of these molecules results in the multiple forms carbohydrates can come in. However, these naturally occurring nutrients are now overused in a number of refined foods that overuse starches and sugars.
Understanding Nutrition in Calgary AB
Two more terms to take note of are Net Carbs and Glycemic Index. It is not common knowledge that the FDA is not responsible for the types of descriptions found on many food labels. Claims such as "low fat" or "healthy carbs" go unregulated since the terms are entirely subjective. What one company defines as healthy carbs could be really some type of Frankenstein high fructose corn syrup.
The idea of a glycemic index is a popularized concept that most individuals in Calgary AB may have caught wind of but don't fully understand. A glycemic index is a method of categorizing multiple types of cuisine that contain carbs and the extent to which they can raise an individual's blood sugar.
When one uses the glycemic index in formulating their weight-loss plan, one will generally find that they will be eating less fatty foods like white bread and rice. However, don't take this as a condemnation of these foods. Almost everything is good in moderation.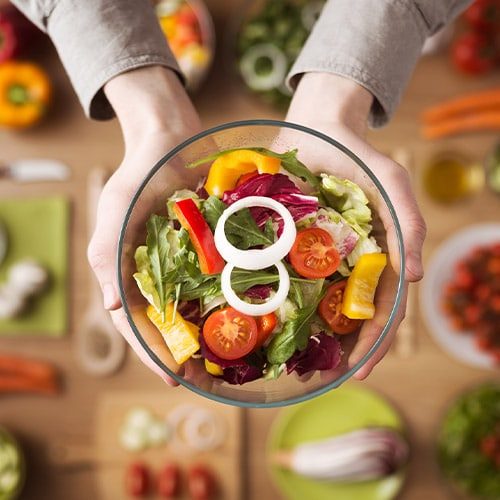 A HEALTHY DIET
A healthy diet necessitates an assortment of nutrients that work together to bring you vitality, however, this implies you are picking the proper foods to begin with. A few things to look for in healthy foods are:
Legumes: Some scientists believe the key to cardiac health is choosing legumes over red meat!
Fiber Rich: Be sure to choose fiber-rich foods such as vegetables and fruits. A good rule of thumb is to opt for the fresh varieties as opposed to those in cans.
Low-fat Dairy: Dairy is an amazing source of nutrients. Apart from offering everything from calcium to vitamins, it also comes in a variety of fat options that allow it to meet the needs of just about any healthy diet.
Whole Grains: Research shows that whole grains are able to hold more of the important nutrients (such as antioxidants) as opposed to their refined counterparts.
Added Sugars…While they may offer a sweet escape from time to time, added sugars over time can lead to an unhealthy weight, tooth cavities, cardiac issues, and more! It's best to stay far away from this deceptively sweet menace!
The health experts at Pure Health Chiropractic in Calgary AB are always here to help you reach your goals if you need assistance.